Donald Tilson, Jr Obituary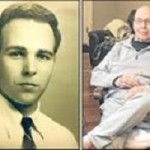 March 23, 1930
-
June 8, 2020
Born in Terry Town, New York
Resided in

Vancouver

,

Washington
Obituary
COL. DONALD HEATH TILSON JR., M.D., (RET)
Dr. Tilson passed away quietly in his home on June 8, 2020. He achieved the age of 90 years. He was a very inspiring man with his commitment to his family, career, medicine, and his country.
He was born on March 23, 1930 in Tarrytown, NY to Donald Heath Tilson and Anne Coe Tilson. Don was raised throughout the United States as times were difficult with the end of the Depression and the beginning of WWII. Eventually, the family settled in St. Louis, MO where Don graduated from Country Day School (1947) and went on to Harvard University. In 1951 he graduated Magna Cum Laude. He then returned to St. Louis to attend Washington University School of Medicine and received his M.D. in 1955.
Don married Kirtley Jane Gunn in 1954, whom he referred to as "the love of his life" and started a family prior to going off to Buffalo General Hospital for his General Surgery Residency and joining the U.S. Army. Military medicine led him throughout the country. Within a short time he had finished his residency in orthopedics and was towing around four sons as well as his bride. He was assigned to Madigan Army Hospital, Ft. Lewis, WA, then Tripler Army Medical Center, Honolulu, HI. Next it was McDonald Hospital, Ft. Eustis, VA, and Brooke Army Medical Center, Fort Sam Houston, TX. In Texas, he got his degree in hospital administration from Baylor University.
In 1966, then Maj. Tilson received his orders to report to Vietnam. He was to command the 17th Field Hospital, 44rd Medical Brigade, Saigon. This is the only time he could not bring his family, but communicated to them regularly via taped messages. He spent most of 1967 in Vietnam and was rotated out of country mid-January 1968, days prior to the Tet Offensive where the hospital and the hotel he was billeted in were bombed and destroyed. He was on the way home stateside when he received the report from his replacement titled HAVING A TERIBLE TIME...WISH YOU WERE HERE.
He was proud of his service and his troops in Saigon, but was mostly proud to be the personal physician of General William Westmoreland while in Vietnam.
After returning stateside, he was assigned back to Tacoma, WA; then it was on to Gorgas Hospital, Balboa, Panama Canal Zone, Panama. Lastly, it was back stateside to Womack Army Hospital, Ft. Bragg, NC, where on 7/7/77 Don left the U.S. Army, retiring as a full Colonel (Regular Army), a distinction he also was very proud of, thus ending his career as a soldier.
In 1977, Dr. Donald Tilson entered phase two of his career, joining up with Kaiser Permanente and their medical group practicing as an Orthopedic Surgeon. In the early 1980s surgery was becoming harder on his eyes and hands and Don decided on phase three of his career-Occupational Medicine. He pursued and acquired another residency from Duke University School of Medicine in Occupational and Industrial Medicine. No small achievement for a man in his 60s. Don continued with Kaiser into his 85th year. In 2015, he retired the practice of medicine after a total of over 60 years, and of those 37 working for Kaiser. It has been suggested that he was the oldest consistently working physician for Kaiser.
One of Don's great passions was classical music especially Mozart. He frequently could cite Köchel's Catalogue Number while listening to a selection, and would remind his sons of how old "Wolfie" was when he wrote it. Don loved golf not as much for the game, but for the excuse to walk in the grass with his sons. He also enjoyed swimming. He was a voracious reader and often frequented the public libraries.
Don was preceded in death by his wife Kirtley, son John, brother Bill, and infant sister Annabelle.
He is survived by his brother Hugh (Judy), his sons Donald (Karen), Charles (Laura), William "Wally" (Janine), his daughter-in-law Vicki (John), brother-in-law Michael Gunn (Jeanette); along with 8 grandchildren, 9 great-grandchildren, many nieces and nephews all of whom he loved greatly.
In the near future, Don will join his beloved wife of almost 60 years in Arlington National Cemetery with full military honors. He touched so many lives, especially those of his sons who carry what they can of his legacy. It was an honor for all his sons to have him as their father.
He will be sincerely missed.
To send flowers or a remembrance gift to the family of Donald Tilson, Jr, please visit our Tribute Store.
Services
Funeral Home
Evergreen Staples Funeral Chapel
3414 NE 52nd Street #101
Vancouver
,
WA
US
98661
2020-09-18T